Care Credit
Take control of the health of your mouth. With the CareCredit healthcare credit card you can benefit from special dental financing options.
This specialized credit card only pays for specific health expenses, including dental bills. People who don't have dental insurance, or need special procedures not fully covered by regular insurance use CareCredit to pay the out-of-pocket costs.
CareCredit has interest-free promotional repayment plans that usually last six to 12 months. You'll have to pay a minimum monthly payment during the promotional period in full and on time each month to avoid interest.
We look forward to your visit at our Azusa dental practice
FAQ's
Below are some of the most frequently asked questions patients have about dentistry and oral health issues. If you have any other questions, or would like to schedule an appointment, we would love to hear from you. Click on a question below to see the answer.
At what age should I schedule an appointment for an orthodontic screening?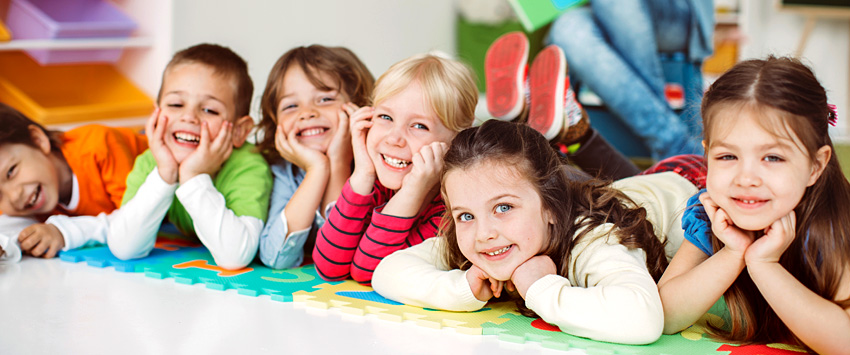 The American Association of Orthodontists recommends an orthodontic screening at age 7. By this age, several permanent teeth in most children have erupted, allowing us to effectively evaluate your orthodontic condition. The initial examination is complimentary as a service to your dentist. Some orthodontic problems are best treated at an early age with the aid of growth to help make the correction, while other treatments are best left until all the permanent teeth have erupted.
Will my teeth straighten out as they grow?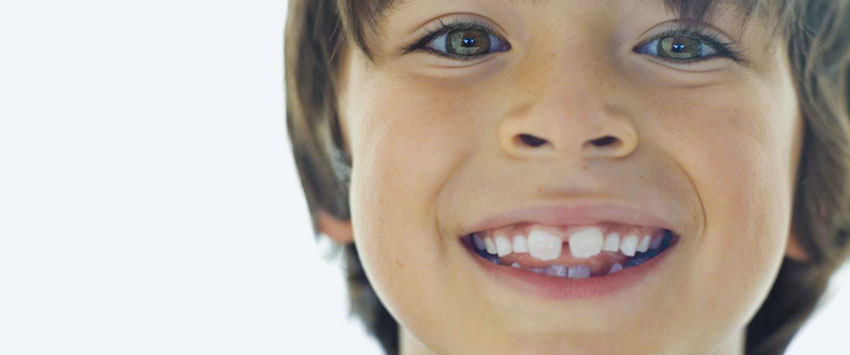 No, they will not. The space available for the front teeth does not increase as you grow. In most people, after the permanent molars erupt, the space available for the front teeth decreases with age.
Will I need to have teeth extracted for braces?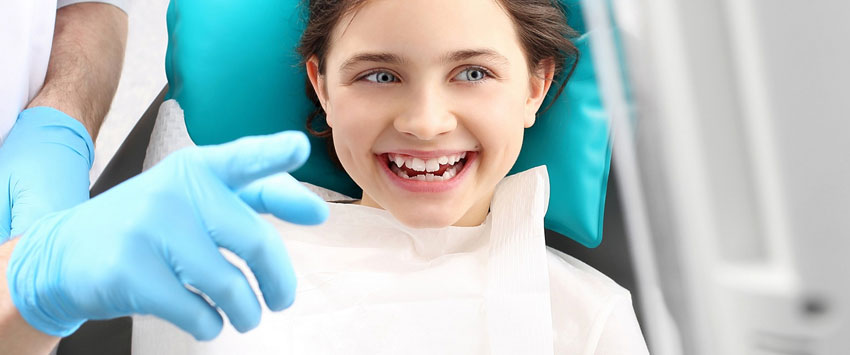 Removing teeth is sometimes required to achieve the best orthodontic result. Straight teeth and a balanced facial profile are the goal of orthodontics. However, because new technology has provided advanced orthodontic procedures, removing teeth is not always necessary for orthodontic treatment.
How long will it take to complete treatment?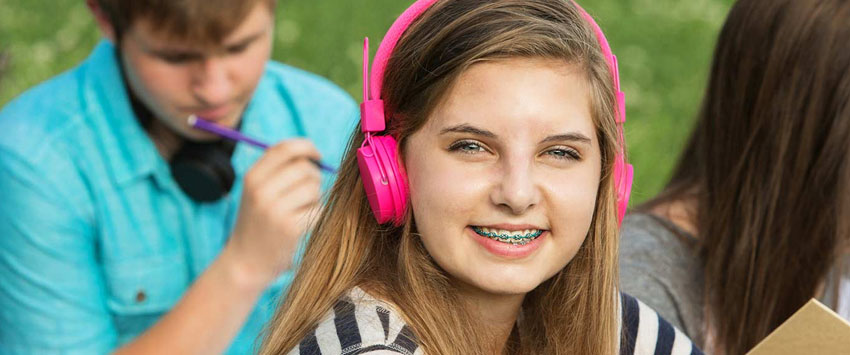 Treatment time obviously depends on each patient's specific orthodontic problem. In general, treatment times range from 12 to 30 months. The "average" time frame a person is in braces is approximately 20 months.
How often will I have appointments?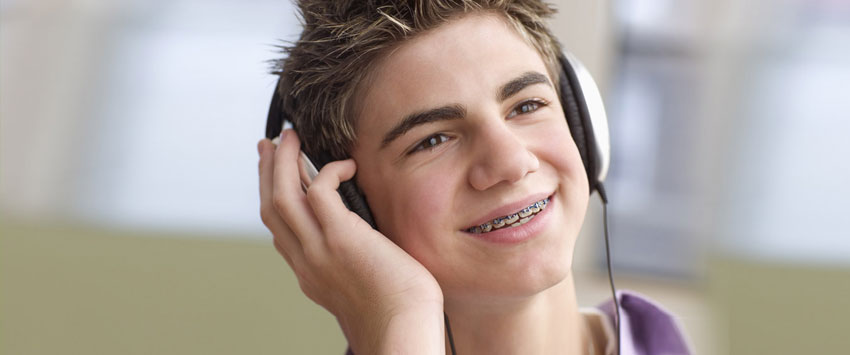 Appointments are scheduled according to each patient's needs. Most patients in braces will be seen every 5 to 8 weeks. If there are specific situations that require more frequent monitoring, we will schedule appointments accordingly.
Do I need to see my family dentist while in braces? Do the wires need to be removed?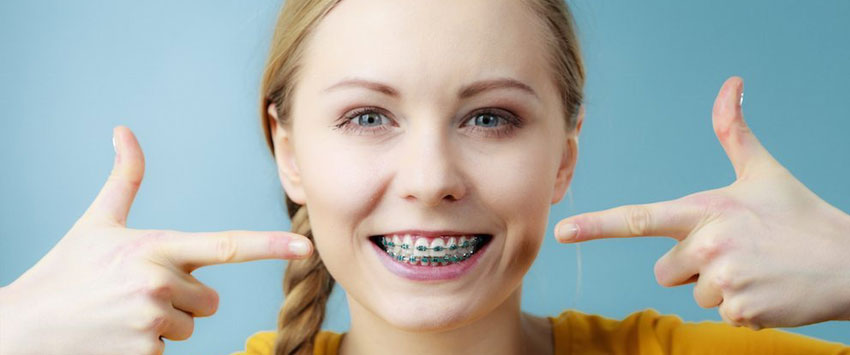 Yes! Regular checkups with your family dentist are important while in braces. Your family dentist will determine the intervals between cleaning appointments while you are in braces.
Your dentist may determine that you need to have your archwires removed when he or she cleans your teeth. We are happy to do this provided we are given several weeks notice. Please call the office to schedule a removal and replacement appointment when you first know the cleaning date. These appointments are best scheduled in the morning or early afternoon to allow time to replace and adjust each archwire.
Are there foods I cannot eat while I have braces?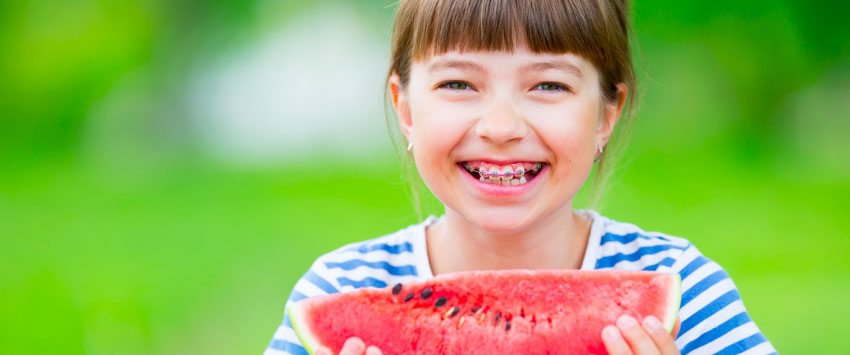 Yes. Once treatment begins, we will explain the complete instructions and provide a comprehensive list of foods to avoid. Some of those foods include: ice, hard candy, raw vegetables and all sticky foods (i.e. caramel and taffy). You can avoid most emergency appointments to repair broken or damaged braces by carefully following our instructions.
For most situations, common sense will tell you what to avoid. Hard foods, sticky foods and foods high in sugar must be avoided. Hard foods can break or damage wires and brackets. Sticky foods can get caught between brackets and wires. Minimize sugary foods; they cause tooth decay and related problems. Nail biting, pencil and pen chewing and chewing on foreign objects should be avoided.
It's important to regularly check your braces for bent or loose wires and brackets. In the event of a loose/broken wire or bracket, call our office immediately to arrange an appointment for repair.
How often should I brush my teeth while in braces?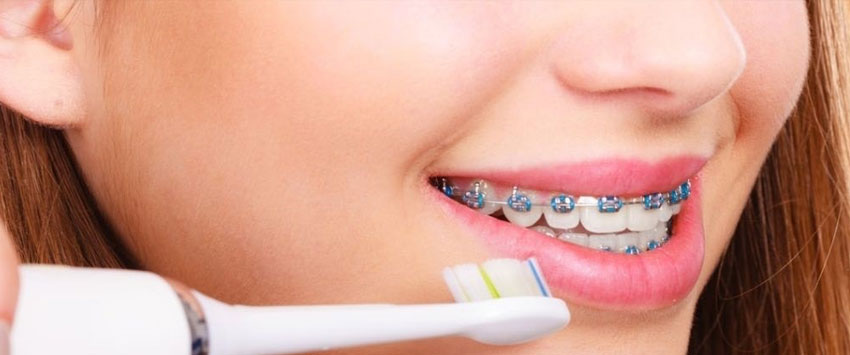 Patients should brush their teeth at least four times each day – after each meal or snack and before going to bed. We will show each patient how to floss and brush their teeth with braces.
Can orthodontic correction occur while a child has baby teeth?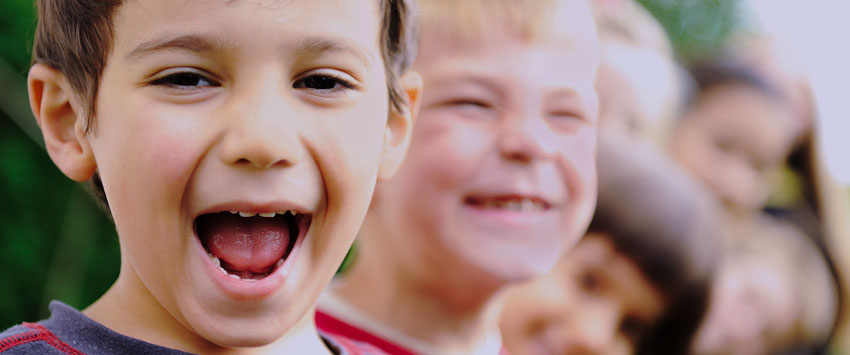 Yes. Some orthodontic problems are significant enough to require early intervention. However, if a patient is not yet ready for treatment, we will follow that patient's growth and development until the time is right for treatment to begin.
What is Phase One (early) treatment?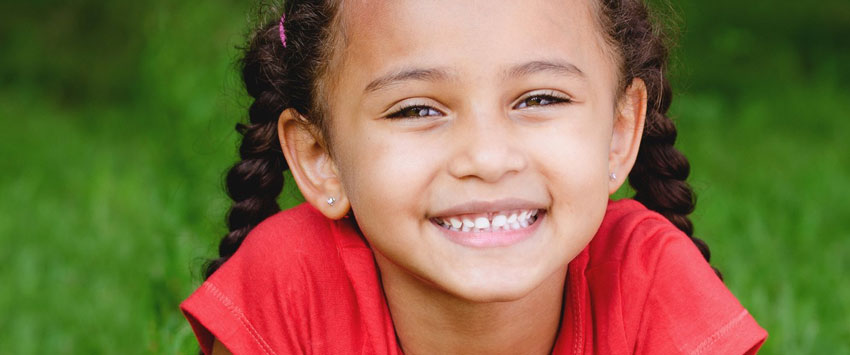 Phase One treatment, if necessary, is usually initiated on children between the ages of 7 and 10. Phase One treatment lasts about 12 to 14 months. The primary objective for Phase One treatment is to address significant problems to prevent them from becoming more severe and to improve self-esteem and self-image.
Will my child need full braces if he/she has Phase One treatment?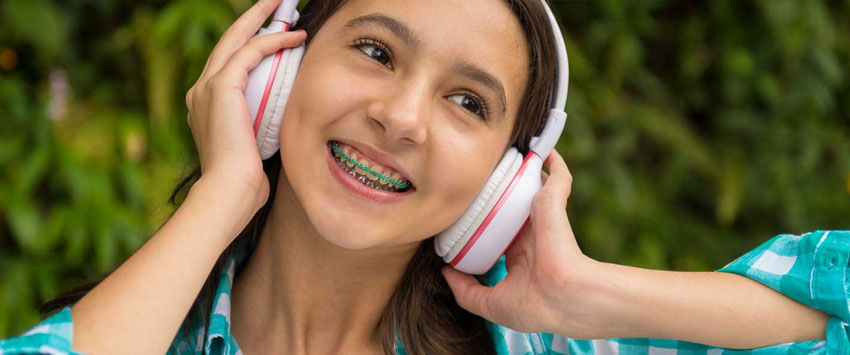 It is best to assume that your child will need full braces even after Phase One treatment. The period following Phase One treatment is called the "interim" period, during which growth and tooth eruption are closely monitored. Throughout this period, parents and patients will be kept informed of future treatment recommendations.
Will my child need an expander or headgear?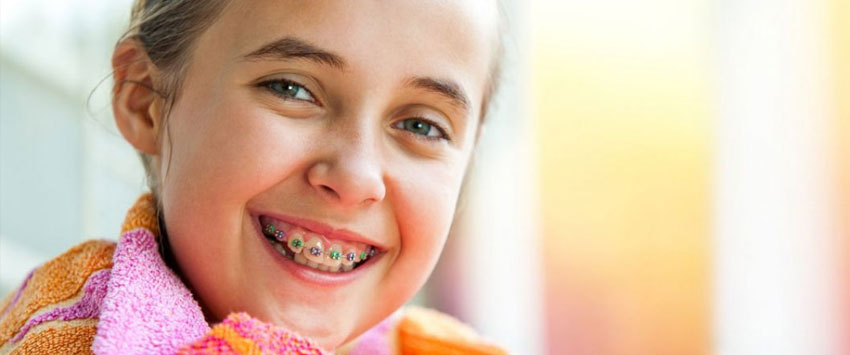 At the completion of the initial examination, we will determine whether a patient will need an expander to widen the bones of the upper jaw or a headgear to move the upper bones back or forward while the lower jaw continues to grow. The use of these appliances is dependant on the bony positions and not on the positions of the teeth on the bone that supports them.
Will I have to wear retainers after I have braces?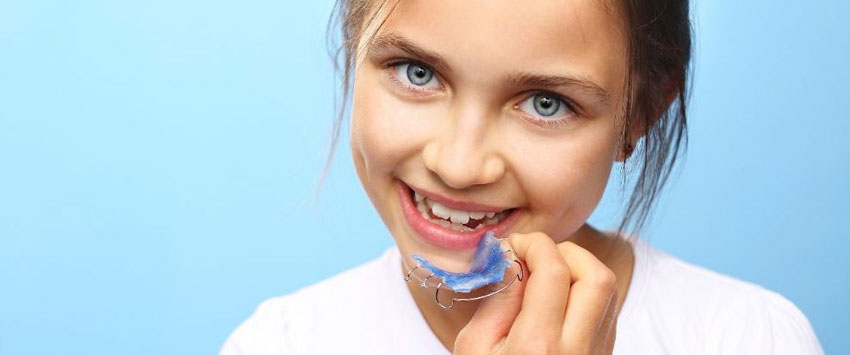 Orthodontics is a process of moving teeth through bone to new positions. The fibers attached to the teeth for support will try to return them toward their old positions before new fibers and bone are produced. Following active orthodontic treatment, retainers will be placed to maintain the new positions of the teeth. Once stabilization occurs, continued retainer wear is recommended. Like all parts of the body, teeth and bone are constantly changing and adapting. Only conscientious wear of the retainers will keep movement to a minimum.
Is it too late to have braces if I am already an adult?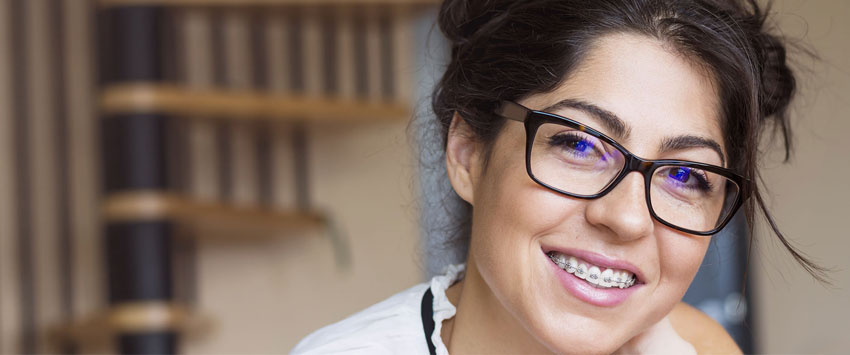 A surprising percentage of our patients are adults. In fact, 25 percent of all orthodontic patients are adults. Health, happiness and self-esteem are vitally important to adults. No patient is "too old" to wear braces!
Can I wear braces even though I have crowns and missing teeth?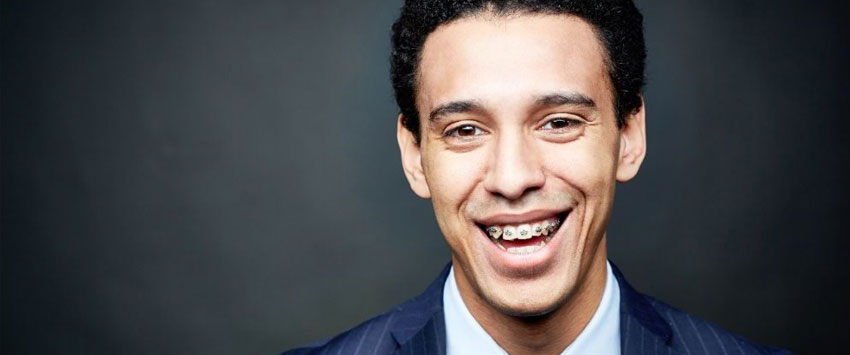 Yes. A tooth with a crown will move just like a tooth with a simple filling. When teeth are missing, orthodontic treatment will aid in the alignment of the remaining teeth.
Why should you choose an orthodontic specialist?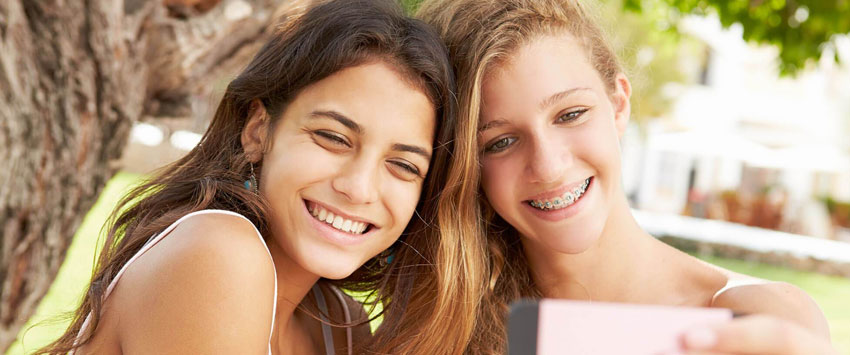 Teeth, and sometimes entire facial structures, are permanently changed by orthodontic treatment. It is important that the treatment be appropriate and properly completed. Orthodontic specialists have extensive and specialized training that enables them to provide their patients with professional, personalized treatments.
Importance of a Smile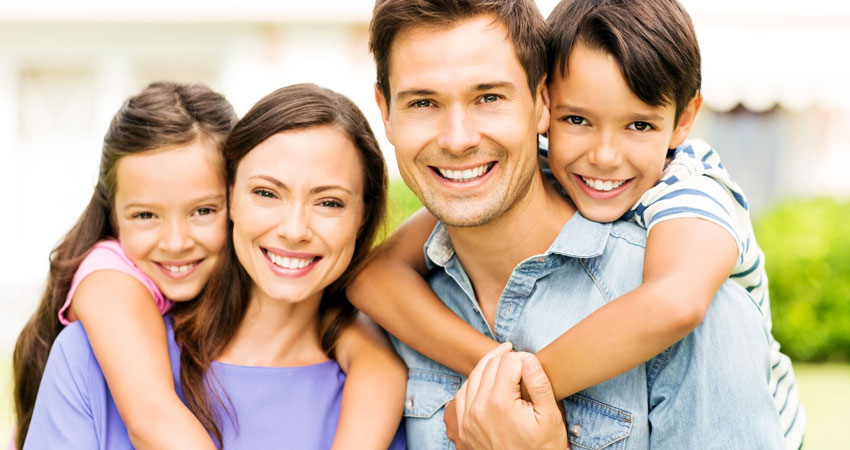 Having a straighter, brighter smile is important for looks, but there are many benefits to having a great smile that is also psychological and physical. Orthodontics is so much more than just fixing crooked teeth. The effects extend to psychological and quality of life too as the confidence and abilities you gain from a more attractive smile.
Treating imperfections in your smile is an investment in your health, future, confidence and general well-being.
Confidence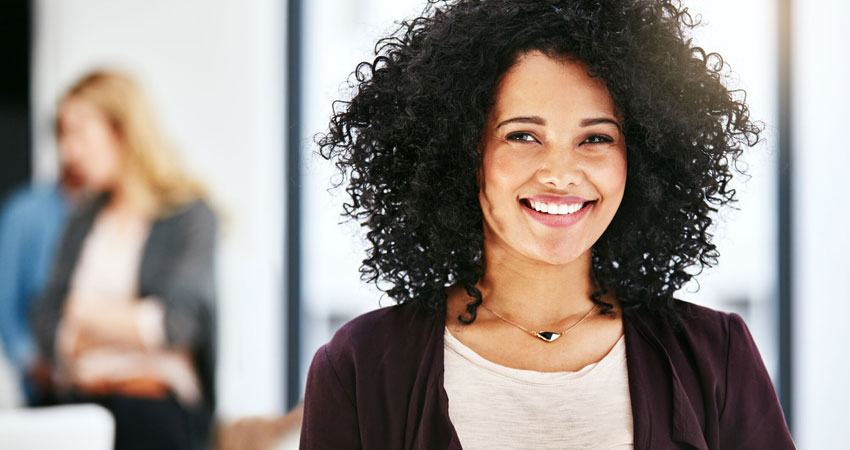 People who are not happy with their smiles don't tend to smile as often and are not as confident. Confident people attract others. Rather than trying to hide from the attention, people who are confident in their looks socialize more in general. Having a more pleasant smile also changes the way people perceive you. A great smile gives an impression of success, happiness, health, and overall attractiveness. The way people behave toward you and around you will change for the better.
Professionally speaking, confidence can open many doors. Companies struggle to hire people who are withdrawn for certain positions especially those that require face- to-face contact. Showing a great smile that exudes confidence is beneficial in job interviews because you seem friendly and more willing and capable of handling the job.
Also, keep in mind that with today's orthodontic treatment options you have the ability to show off your smile while you are being treated without visible braces.
Better Health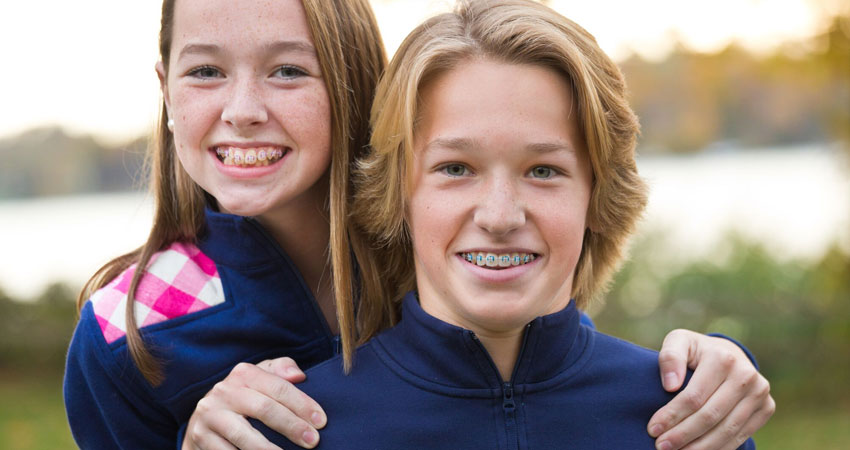 There are many physical health benefits that come with correcting orthodontic issues. For example, straight teeth are easier to clean as they are easier than crowded teeth to floss and therefore plaque buildup and tooth decay are more easily prevented.
Also, when teeth are too widely spaced or crowded, gums can become inflamed and red. These characteristics make a smile unappealing and are also a sign of periodontal disease. Straightening your teeth creates the strongest defense against periodontal disease by allowing the gums to fit more securely around the teeth.
Fixing crowded bottom teeth also prevents abnormal tooth wear as it prevents bottom teeth from rubbing against the upper teeth, therefore, preventing inefficient chewing which can cause undue wear to tooth enamel. In addition, crowded and or protruding upper teeth are more likely to be broken in the event of an accident.
Crooked teeth cause excessive stress on the gums and bone that support the teeth. Over time, this can lead to chronic headaches, as well as face and neck pain if left untreated.
Absolutely love this office! My family and I have been traveling a good distance for quite few years and wouldn't have it any other way!